Please click
the links below for:
Profiles of key personnel
Latest news
REAL was formed in 2002 by Ian Dowson and Alan Bate, members of the former executive Board of Directors of Royal & SunAlliance Property Investments Ltd. REAL's heritage is based on achieving superior performance from pro-active fund and asset management, within an environment where our clients expect the highest standards of service and fiduciary responsibility. The team was strengthened in 2003 with the appointment of Richard Wojtowicz, former Global Property Manager for Standard Chartered Bank's 2,000 worldwide properties, who brings a wealth of experience for the benefit of our Corporate Real Estate clients; and again in 2007 when MBA-graduate Anne Gibb was appointed Finance & Administration Manager.


Ian Dowson FCA, Managing Director, takes special responsibility for property and corporate accounting, compliance, tax, insurance and operations.
He is a Chartered Accountant with a broad background in property investment, management and development. Before founding REAL his experience at Royal & Sun Alliance Property Investments Ltd spanned responsibilities in finance, personnel, insurance, IT, management of group-occupied property, property operations and European property investment, culminating in his appointment as Managing Director in 1999 when he introduced a culture focused on achieving superior investment performance. Since then the funds consistently outperformed the market average while his team also met or exceeded peer-group indicators relating to speed and efficiency of rent collection.
In the field of operational property, he led the accounting team handling 300 UK locations and advised French and Scandinavian operations on property strategy.
His prior employment included John Laing Construction plc, Laing Properties plc and The London Underwriting Centre Ltd. He is a Fellow of the Institute of Chartered Accountants of England and Wales.


Alan Bate BSc DipPropInv FRICS, Director, takes special responsibility for product development, performance modelling, property acquisition and management, marketing and investor relations.
Before establishing REAL, he joined Royal & SunAlliance Property Investments' property development and investment team from private practice at J P Sturge & Sons and Richard Ellis. After managing a development programme comprising more than 1m sq ft in a range of UK sectors and locations, in 1994 he moved to Toronto for Royal & SunAlliance to run their Yonge Wellington Property Ltd subsidiary as Director and Senior VP, where his team won BOMA's 1996 Pinnacle Award for Customer Service and the 1997 Canadian Office Building of the Year Award.
Returning to the UK he project-managed a £400m structured finance disposal for Royal & SunAlliance. He was appointed Director in 1999, responsible for fund management of pension, unitised and general funds, and property management of the entire £2.5bn portfolio. At the same time he became property adviser to Sal Pensions Ltd in respect of their £200m property portfolio.
Operational property experience prior to REAL includes his time in Canada, where he was responsible for devising the strategy to dispose of some 500,000 sq ft of surplus offices. At Royal & SunAlliance he was responsible for annual appraisals of approx 100 operational properties in eighteen countries outside the UK, and for management of capital expenditure on all UK operational assets.
He was a member of the British Property Federation's Policy Committee from 1999 to 2002, and from 2002 to 2008 a member of the Advisory Board for the College of Estate Management's RICS Postgraduate Programme in Property Investment. He is a Fellow of the Royal Institution of Chartered Surveyors and a member of the Investment Property Forum.


Richard Wojtowicz BSc Est Man, MRICS, MBIWFM, Consultant, is the key client contact with responsibility for REAL's Corporate Real Estate (CRE) activities, specializing in operational property management and strategy, including service charge management and consultancy.
From private practice at J P Sturge & Sons (becoming King Sturge and now Jones Lang LaSalle) he joined Allied Dunbar in 1987 and restructured their head offices, acquiring 250,000 sq ft and disposing of 150,000 sq ft of legacy property. Innovative strategies were also required to manage a high turnover of acquisitions and disposals at 150 branches for a dynamic sales force. In 1991 with 3 colleagues he created First Move Facilities Management (FM2) and subsequently became part of one of the UK's first FM outsourcing ventures, continuing to work for Allied Dunbar as well as other clients including J Rothschild Assurance (now St James's Place plc) for whom he acquired their first Head Office in Cirencester. After an MBO and a sale to Honeywell his client list grew to include Eagle Star and Black Horse Financial Services.
In 1998 he joined the College of Estate Management as Course Director for the Postgraduate Diploma in FM (the UK's leading course of its kind and one of the first to be accredited by the BIFM and RICS) and Tutor for the University of Reading External BSc in Estate Management.
From 2001 he was Standard Chartered Bank's Global Property Manager for 2,000 properties in 50 countries, devising operational property strategy including a medium- to long-term property plan for the acquisition of a new London Head Office and UK based operations, while advising branches globally on processes, transactions, database management, benchmarking and KPIs.
Richard is a Member of the Royal Institution of Chartered Surveyors, a former RICS FM Faculty Board representative, and former chairman of the College of Estate Management's Independent Appeals Board.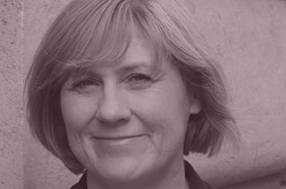 Anne Gibb MBA, Finance & Administration Manager, manages 'back-office' functions and provides accounting and support services to the team.
Anne's previous roles have involved accounting and IT functions, bringing this experience to bear in the property sector at Royal SunAlliance Property Investments where she was Systems Manager leading a 12-strong back office team providing finance and accounting solutions.
Before joining REAL she provided consultancy services to the company, including the design of REAL's main property information and management system (PIMS). Her experience here, and with previous systems integration projects, stands her in good stead for customising REAL's IT platform to suit the specific needs of each new fund under management.
Anne has excellent problem solving skills able to take on any challenge and see it through to completion. Key achievements include studying with OUBS to attain her MBA, introduction of new technology to improve efficiency, and maintaining excellent communication throughout the duration of a project.
Back to Key Personnel
Back to Top
01-Aug-2018: "Grosvenor Bridging Bond hits the ground running" Grosvenor Property Finance's bond issue is declared successful and within days completes the first new loan.

02-Jul-2018: "Overseas investor receives local insights from REAL" A major overseas investor has retained REAL to monitor the progress of its debt portfolio.

01-Jul-2018: "Astranta hat-trick for REAL" REAL supports the launch of Astranta's third collective investment scheme.
25-Aug-2017: "Mission London sales completed" Investors have started to receive profits following the sale of the portfolio of 40+ properties.
9-May-2017: "Paxton's term extended to 2022" Investors have voted overwhelmingly to extend the fund's term to 2022.
1-Jun-2016: "Paxton marks fifth anniversary with 8.48% distribution" Investors in Paxton Secured Income Fund LP receive quarterly distributions for the year to April 2016 amounting to an annual return of 8.48%.
16-May-2016: "Real Estate Associates launch corporate bonds" Real Estate Associates (GP) plc launches two bonds to raise up to £20m for short-term lending, equity joint ventures and property investment, all secured on UK property.
6-May-2016: "Northampton scheme pays out profits to investors" REAL sells a car dealership investment at maturity of the partnership's 10-year life and returns loans, principal and profits to investors.
29-Apr-2016: "Mission London Residential commences profit distribution" Investors receive an interim distribution of their initial par subscription plus 25% profit, with more expected as sales are completed.
1-Mar-2016: "REAL announces London office relocation" REAL relocates from Mincing Lane due to redevelopment of the London Underwriting Centre.
13-Mar-2015: "REAL appointed to operate Earlsfield investment scheme" REAL provides FCA-regulated operator services to Astranta's latest partnership established to invest in a London office and distribution estate.
12-Mar-2015: "Extended Opportunity for UrbanShare returns" Another vote of confidence by investors in an UrbanShare scheme extends the term for another five years.
18-Aug-2014: "REAL makes Wiser decision" REAL sells freehold offices to the tenant, Be Wiser Insurance, marking the culmination of a decade-long investment strategy.
12-May-2014: "REAL comments regarding Alan Bate v Aviva Insurance UK Ltd [2014] EWCA Civ 334 (21 March 2014)" REAL clarifies that the appellant in this case is not Alan John Bate, Director of Real Estate Associates Limited.
17-Mar-2014: "MAP plots new route to hotel funding" REAL establishes a bond to finance a pipeline of new hotel developments in Scotland.
27-Jan-2014: "Hypa expands investment choice with REAL" Eight new schemes give private investors a range of asset-backed investment options.
29-Nov-2013: "New span for Paxton bridging fund" A resounding majority of investors in Paxton Secured Income Fund have voted in favour of extending the scheme's life.
3-Jun-2013: "REAL appointed to operate Guildford investment scheme" A new limited partnership is formed to hold a mixed-commercial block in the centre of Guildford.
24-Oct-2012: "Atum fills project pipeline for development syndicate" REAL's residential development syndicate moves forward with two sites for 17 dwellings.
10-May-2012: "Paxton Secured Income Fund scores first year goal" Paxton's first year exceeds loan manager's target return for investors.
2-Apr-2012: "REAL extends property management portfolio" A new management commission takes REAL's portfolio beyond 200 units.
17-Feb-2012: "New London City office for REAL" REAL marks its tenth anniversary with a move to larger premises in EC3.
27-Jan_2012: "New lease of life for UrbanShare rentals" Widespread investor support extends the life of UrbanShare's original fund for a further 5-year term.
1-Jul-2011: "REAL appointed to UK Bridging Finance Fund" REAL extends its portfolio of loan schemes with another fund administration and regulatory appointment.
6-Apr-2011: "High street banks make way for Paxton fund" Paxton Secured Income Fund is oversubscribed at first closing and plans to expand in the face of limited competition from traditional banks.
6-Dec-2010: "Investors book in to Hypa hotel schemes" REAL is appointed to provide regulatory services to two new hotel investment funds in the UK and Asia.
30-Jun-2010: "New Paxton fund advances rapidly" Credit tightening by high street banks creates an opening for a new fund in the short-term lending market.
31-May-2010: "Student fund attracts fresh class" REAL's Birmingham student housing fund is fully subscribed and re-enters the market to acquire more properties.
23-Dec-2009: "UrbanShare seizes the Opportunity" UrbanShare Opportunity Fund commences operations on successful conclusion of first round of fundraising.
21-Oct-2009: "New fund reports 'Mission Accomplished'" The Mission London Residential Investment Fund completed its first round of fundraising this week.
18-May-2009: "REAL establishes new UrbanShare Opportunity Fund" UrbanShare's second fund is destined to take advantage of current depressed purchase prices.
24-Dec-2008: "Private Investors Make Their Move" Private investors are back in the property market after taking stock of the credit crunch.
22-Sep-2008: "REAL in Number One position..." REAL announces their relocation to new offices at One Heddon Street, W1.
9-Jun-2008: "Leatherhead returns exceed expectations" REAL's Leatherhead fund sees returns of 15.6%pa over the first three years.
30-May-2008: "REAL launches valuation service for fund investors" Guide valuations are available on-line for many REAL investments.
18-Dec-2007: "UrbanShare declares final closing" UrbanShare is closed to new investors as the fund hits its equity target.
12-Oct-2007: "Company pensions target second student scheme" REAL establishes a second student scheme, fully subscribed with £30m of equity from company pension schemes.